Meet Expert Audiologists You Can Trust
Discover how easy it is to improve your hearing and your life with the right hearing specialists.
Lori Dailey, M.S., CCC-A
Owner - Professional Hearing Center
Lori Dailey graduated from the University of Nebraska-Lincoln in 1988 with a Master of Science degree in Audiology and Hearing Instrument Dispensing, as well as a Certificate of Clinical Competence in Audiology. She worked as an audiologist for the Omaha Public Schools and for a number of Ear, Nose, and Throat physicians, and in 1997 she joined Professional Hearing Center, P.C.
In addition to working in medical offices and educational settings, Lori worked at a balance treatment center, gaining experience working with and treating patients experiencing dizziness/vertigo.
In 2012, Lori assumed ownership of Professional Hearing Center, P.C. from Evelyn McKnight. As a first-time business owner, Lori already knows the importance of excellent customer service from having worked at her parents' business, Hakel's Restaurant and Truck Stop, from an early age.
"As the owner of Professional Hearing Center, P.C., I am committed to improving the quality of your life by improving the quality of your hearing. I promise to listen to your communication needs, personal preferences, and expectations. Together, we will find the best solution for your hearing needs. I want you to begin hearing what you've been missing, because to hear better is to live better!"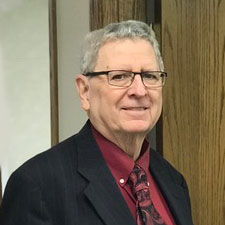 Roger McGargill, Ph.D
Roger Mc Gargilll, Jr. earned his Bachelor of Arts Degree from Creighton University, a Master of Science degree from university of Nebraska at Omaha, and Doctor of Philosophy in Audiology (Ph.D.) from the University of Nebraska at Lincoln.
At each University he attended, he was invited to be an adjunct professor of audiology. In 1977, he started Professional Hearing Center, a private audiology practice.
He was the president of the board of directors of the Omaha Hearing School for Children for many years. In addition, Roger was awarded the Hollie Bethel Distinguished Alumni of the year award at the University of Nebraska at Omaha. Over the 40+ years Professional Audiology and Hearing Center has helped over 8000 people with their hearing. Every day we look forward to helping many more people hear better, comfortably.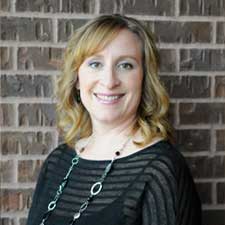 Krissa Downey, Au.D., CCC-A
Krissa Downey, Au.D., has been in practice for 20 years.  Dr. Downey graduated from the University of Nebraska-Lincoln in 2002 receiving a Master of Science degree and then began her Audiology career in Kansas City, Missouri. She then returned to Omaha in 2005 where she gained many years of clinical experience in adult and pediatric Audiology.  In 2009, she completed the prestigious Doctor of Audiology program from A.T. Still University, Arizona School of Health Sciences; a division of Kirksville College of Osteopathic Medicine.
In 2011, Dr. Downey gained considerable knowledge in advanced electrophysiology training performing intraoperative monitoring.  Working with premier Anesthesiologists and Spine Surgeons in the Omaha area, she provided real-time diagnostic information while monitoring the sensory and motor functions of spinal nerves during cervical, thoracic and lumbar spine surgery.
Read more
More recently, Dr. Downey had the pleasure of working for Drs. Gary and Iris Moore at Central Plains ENT and Audiology for the past 9 years. Her main focus was diagnostic audiology including vestibular testing, hearing aids, Cochlear Implants and BAHA surgical implants. After the well-deserved retirement of both physicians, and closure of Central Plains ENT and Audiology, Dr. Downey has transitioned her practice to Professional Hearing Center, P.C., in Omaha, NE.
Dr. Downey remains very dedicated to Audiology and feels that it is very important to give back to the profession. She has supervised University of NE-Lincoln Audiology students for the past 15 years and will continue to mentor them through their clinical Audiology placements. You will often find one of these students working with Dr. Downey during your appointment.
Dr. Downey is a native Nebraskan and has been living in Omaha most of her life. She has been married to her husband, Chris, for 10 years and they have a 9 year-old daughter, Elise. When not at work, she can be found at home relaxing with a hot cup of tea, reading, or crafting something. She also loves cooking and makes a monthly meal planner so she can continue to work full-time helping patients but also come home fully prepared to make a meal for the family she loves.
We hope you will find Dr. Downey warm and welcoming with considerable knowledge to help you decide what treatment plan will be best for you.